SSD One
SSD Four
SSD Ten
SSD Fifteen
SSD Fifty
SSD Hundred
SSD Business

BUSINESS EMAIL
PACKAGE
PRICE (HUF)
16 USD/ year
+ VAT
36 USD/year
+ VAT
64 USD/year
+ VAT
8 USD/month
+ VAT
14 USD/month
+ VAT
28 USD/month
+ VAT
42 USD/month
+ VAT
6 USD/year
+ VAT
Storage space
(e-mail + web + database)
1 GB
4 GB
10 GB
15 GB
50 GB
100 GB
150 GB

10 GB
Webhosting
Assignable domains
5
10
15
25
150
200
200
10
Subdomains
unlimited
unlimited
unlimited
unlimited
unlimited
unlimited
unlimited
FTP access
50
50
50
50
100
100
unlimited
E-mail
Number or redirected emails
unlimited
unlimited
unlimited
unlimited
unlimited
unlimited
unlimited
Number of inboxes
10
20
50
100
200
250
500
unlimited
Optional webmail client
yes
yes
yes
yes
yes
yes
yes
Server-side email rules
yes
yes
yes
yes
yes
yes
yes
E-mail tracking
yes
yes
yes
yes
yes
yes
yes
Customizable spam filtering
yes
yes
yes
yes
yes
yes
yes
Storage space functions
PHP 5.x individual with php.ini option
yes
yes
yes
yes
yes
yes
yes
Perl
yes
yes
yes
yes
yes
yes
yes
Python 2.6.6
yes
yes
yes
yes
yes
yes
yes
Individual error pages
yes
yes
yes
yes
yes
yes
yes
Apache Rewrite
yes
yes
yes
yes
yes
yes
yes
Timed script run (cron)
yes
yes
yes
yes
yes
yes
yes
SSH access
yes
yes
yes
yes
yes
yes
yes
Database
Number of databases
100
100
100
100
100
250
250
Adjustable database rights
yes
yes
yes
yes
yes
yes
yes
MySQL 5.5
yes
yes
yes
yes
yes
yes
yes
PHPMyAdmin
yes
yes
yes
yes
yes
yes
yes
Technical parameters
Physical memory
768 MByte
768 MByte
1024 MByte
1024 MByte
1536 MByte
1536 MByte
2048 MByte

CPU speed
100%
100%
100%
100%
120%
140%
160%
Number of entering processes
20
20
30
30
35
35
40
Number or processes
80
80
100
100
100
100
100
Number or processes
unlimited
unlimited
unlimited
unlimited
unlimited
unlimited
unlimited
SSD IOPS
unlimited
unlimited
unlimited
unlimited
unlimited
unlimited
unlimited
Other data
Backup
(e-mail + web + database)
yes
yes
yes
yes
yes
yes
yes
Volume limit
100 GByte / month
200 GByte / month
500 GByte / month
1000 GByte / month
1024 GByte / month
1024 GByte / month
1024 GByte / month
Email sending limit
50 pcs / hour / domain
80 pcs / hour / domain
200 pcs / hour / domain
300 pcs / hour / domain
400 pcs / hour / domain
400 pcs / hour / domain
500 pcs / hour / domain
Administration panel (cPanel)
yes
yes
yes
yes
yes
yes
yes
Availability (annual)
99.9%
99.9%
99.9%
99.9%
99.9%
99.9%
99.9%

cPanel
A widespread hosting management software with menu functions adn automated services. Due to the large number of users it does not only provide a solution for the most specific demands but it also has a huge amount of knowledge.

JetBackup
An independent module performs the automated backup. We perform a full backup of the storage spaces every day, which we save going back for a week so you can restore a former state let it be a correspondance, database or even a complete storage space.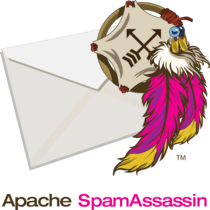 Apache SpamAssassin
Leading spam-filter service. Checks emails using statistic and heuristic analysis, as well as blacklist presence, then giving it a score. Using this score, users can set which emails are defined as spam.

Softaculos
A blog, webshop, forum, website with a click. The Softaculous modul makes it possible even for the incompetent to create a website in the desired style with a few mouseclicks whether it is made by WordPress, Drupal, OpenCart. etc. engines.

Immunify360
DOS and BruteForce protection, which also helps protect the vulnerabilities of several CRM systems. Contrary to other softwares with similar profiles it does not block the whole storage space when finding a vulnerable code but it only makes the specific code inaccessible.

CloudLinux
PHP versions from 4.4 to 7.1. Various websites in one storage space can run in different PHP environment and these versions are continuously supported and patched due to CloudLinux.