IN ITS CURRENT FORM RACKFOREST KFT. STARTED IN 2013.
The owners established the company with the aim of making the sort of professional service available in the server rental, operation, and hosting market also in Hungary which utilizes the advantages of cutting edge equipment and infrastrucure and holds its prices at a reasonable and affordable level while providing a reliable service characteristic of worldwide companies. Besides it is an important goal to keep a direct contact with its clients, professional circles, and its competitors at all times while providing a high level and secure service as well as development.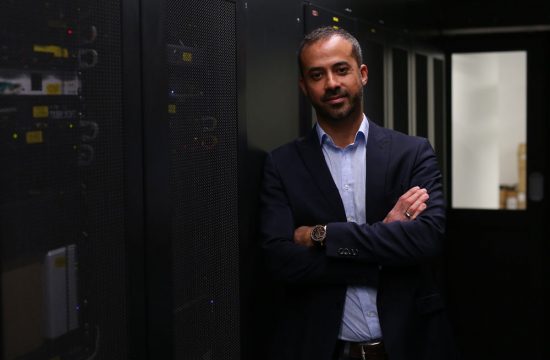 Nabil Atiyeh
CEO and FOUNDER
I have gained experience at several multinational and Hungarian small and medium sized businesses in different leading positions at the fields of manufacturing, telecommunications and Internet. At Flextronics I was in charge of the global supplier and client account management system. Later on I helped design the IT security and IT strategy of Vodafone Hungary. I was in charge of leading DoclerWeb Kft. and Dotroll Kft. within Docler group. In 2011 DoclerWeb Kft. established its hosting branch of business and I made it recognised and successful.
JÁNOS ANGELI
DIRECTOR OF NETWORK AND INFRASTRUCTURE
I am known as Angelo in the IT profession. As a network engineer I have been working for internet service providers since 1998 and operating the BIX commissioned by ISZT since 2002. I have become familiar with such significant server rooms as Telecity, TeleHouse, GlobalSwitch, and InterXion. I took part in the planning and building of seven server rooms and so I did, as a manager of technical services, in the building and operation of the server rooms of Interware, Docler group, and later on that of the Docler Web Kft. At Interware I was in charge of controlling the operation of more than a thousand servers, 40-50% of the domestic webserver market of the time. Building and operating the unique, worldwide IP backbone is also related to me, as former Head of Department at DoclerWeb network and infrastructure.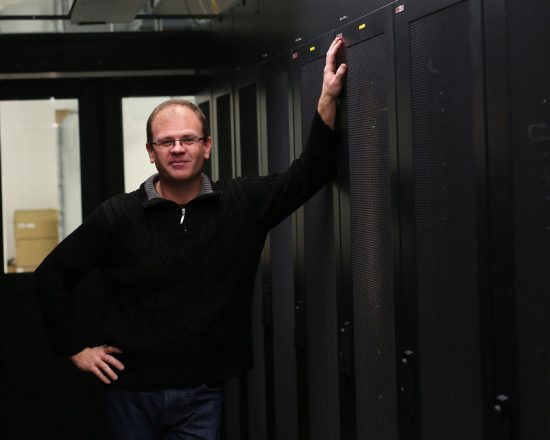 SOCIAL RESPONSIBILITY
We consider it important to support civil society organisations and initiatives by exploiting the opportunities and infrastructure at our disposal. We wish that the organisations and foundations whose aims we can identify with reach as many people as possible. The key to this is the online presence, which we would like to help with by providing domain name, suitable storage space or server for the organisations below.
WE THANK OUR CLIENTS, COLLEAGUES FOR US BEING ABLE TO DO THIS.
2015
THESE DAYS IT WILL HAVE BEEN TWO YEARS SINCE THE FIRST EMAIL OF RACKFOREST WAS CREATED AND WE OPENED THE FIRST RACK CABINET WAITING FOR THE FIRST CLIENT EXCITEDLY.
At the price of a lot of work we hold the eighth rack today and have more than 500 servers and 800 clients. Among our clients there are Hungary's best developer companies, webshops, news portals, case management systems and accounting systems as well as streaming providers. Without being immodest, this is a huge achievement. I am very proud of what we have reached with the team, which we would not have succeded in without our devotion, knowledge and experience. I thank our clients for the trust and support, especially their trust initially when we had to prove that we were worthy of the servers entrusted with, their most prized possessions. We are going to continue to grow steadily in the future. We are building the second site which is going to be our own server room and we are looking forward to more and more exciting projects. A big smile for the last two years and the future waiting for us.
Nabil
2016
WE HAVE BEEN THROUGH ANOTHER EXCITING AND SUCCESFUL YEAR. WE ARE CLOSING OUR THIRD YEAR. WE HAVE MANAGED TO DOUBLE THE NUMBERS: 1700+ CLIENTS, 1000+ SERVERS AND 19 RACK CABINETS.
In addition, our own server room has been built in Victor Hugo street.
We have proved it in big projects such as Telenor MyTV streaming, Openstack private cloud implementations. We have achieved to make RackForest well-known and outstanding: cutomer care is well above the average in Hungary, direct and friendly. Both the company's communication and the technical part was a pleasant surprise to me compared to the Hungarian service providers presviously encountered. It is important for me to do it with love as there is no point in doing it differently. During my days I am often surprised at how many projects and services are related to us in one way or another. It makes me feel good that we have an important role in the Hungarian internet services market. I thank our clients for being with us as this is about trust. Our super team has further expanded. I thank them for their perseverance, the lots of work and that they tolerate me (which isn't always easy). I am looking forward to everything that is ahead of us proudly, excitedly and with a big smile on my face.
Nabil